Sensory Rooms and Equipment
We can supply sensory equipment which stimulates the senses of sight, touch, smell and emotion in a gentle and relaxing manner. Many of these devices can be used on their own however the effects can be enhanced by creating a Multi-sensory Environment.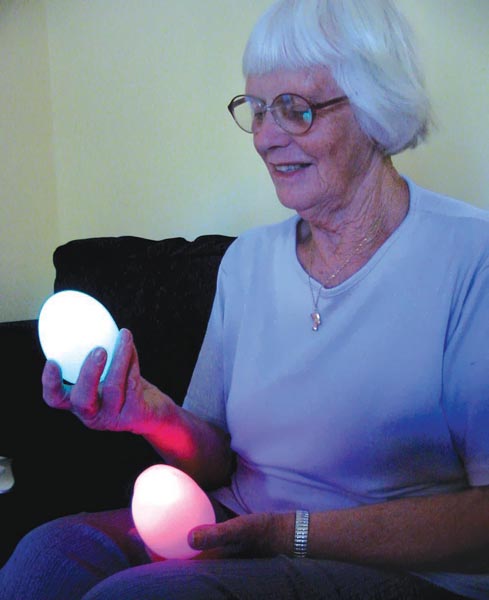 MULTI-SENSORY ROOMS
A Multisensory Environment can be a dedicated room or can be established within a curtained off area. In this space lights, sound and a variety of special effects can be directly controlled by the participants, or set to run automatically.
Designed For Young & Less Young
Technical Solutions custom design and install Multi Sensory Rooms which cater to a wide variety of ages and disabilities. We discuss the aims of the room, offer suggestions and formulate a complete design.
We specialise in developing
interactive environments.

The rooms we design can be simply enjoyed as an experience, or actively participated in using switches to control the sensory devices.


Interactive Therapy
The unique switch adapted activities in Technical Solutions Multisensory rooms provide a means where people can exert an effect on their environment and produce pleasurable experiences for themselves. Motor development, cognitive development, language and social interaction skills can also be promoted. The exciting effects produced are highly motivating factors in encouraging participation.
Our Sensory Range
We source equipment and materials from local and overseas suppliers as well as designing and making our own sensory equipment. This gives Technical Solutions Australia an unsurpassed product range and when it comes to meeting your special needs, our willingness and ability to customise products, where appropriate, makes Technical Solutions your 'one stop sensory shop'.
Custom Design
We don't just sell equipment from a catalogue. We work with clients to develop Multisensory Environments that suit each individual need, location and budget. Clients to date include special schools, nursing homes, group houses and adult day centres.
Experience
Our many years working in the disability area gives us a wealth of experience to draw on when designing truly unique facilities. We work with clients to develop Multisensory Environments that suit each individual need, location and budget.
Please contact Technical Solutions to discuss your requirements.
Related Information
Sensory devices for Diversional Therapy.
Multi-Sensory Rooms, an Introduction:
Read more about the history, design rationale and varied uses of Multi-Sensory rooms
Download these pdf documents for a full description of our Sensory Room Products
Multi-Sensory Rooms INTERACTIVE
(warning: this is a big file. Right click and choose 'Save' )
Multi-Sensory Rooms NON-INTERACTIVE.
(warning: this is a big file. Right click and choose 'Save' )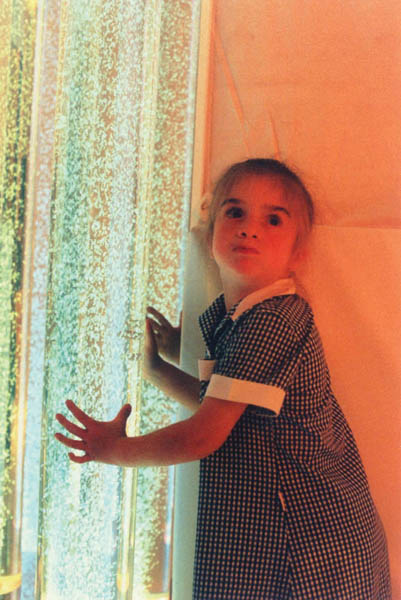 History
Carers and Therapists have been experimenting with the concept of Multi Sensory Rooms for a long time. These rooms were often called the Quiet Room, White Room, Snoezelen Room or something similar.

In Europe, the White Room has become very popular as an environment in which gentle stimulation and relaxation can be provided. The walls of these rooms are painted white, providing a surface to project coloured images and patterns onto. Various combinations of furniture, lighting and sound are now usually added to modify the atmosphere of these rooms. Equipment ranging from effects projectors, music systems, illuminated bubble columns, vibrating devices and aroma diffusers can be combined to alter the environment in many ways.

We have been formally instructed by the Rompa Company that we must not use the word 'Snoezelen' as a generic descriptor for these rooms, as 'Snoezelen' is now a registered trademark of the Rompa Company in England.
Relaxation
Originating in Holland, "White Rooms" were developed to provide "people who have sensory and learning disabilities with appropriate relaxation and leisure facilities"1. The "White Room" approach emphasises relaxation, leisure and the relationship between participants and "enablers". The aim of this approach "is to allow the individual the time, space and opportunity to enjoy the environment at their own pace, free from the expectations of others"2.
Active educational programs
Technical Solutions has developed Multi Sensory Rooms that can be used for both relaxation and more active training sessions. These rooms have added switch interactivity to most of the equipment. This allows Multi Sensory Rooms to be used in more active educational programs, where switch skills, cause-effect understanding, concentration and memory abilities can be developed in a focused environment.

Our Design Service
Assists a Multi Sensory Room (MSR) design to evolve through a number of meetings and/or discussions with customers to ensure the most appropriate setup. Where possible, the facilities built into our Multi Sensory Rooms are flexible and ensure a wide range of programs and uses can be accommodated. The end result is an environment which will undoubtedly appeal to both students/clients and staff, as well as provide a very distinctive addition to your activities program.
1. R. Hutchinson & J. Lewin , Sensations & Disability , U.K., ROMPA, 1994. pp8
2. Ibid.