Info: Your browser does not accept cookies. To put products into your cart and purchase them you need to enable cookies.

Mounts, phone, iPad, Tablet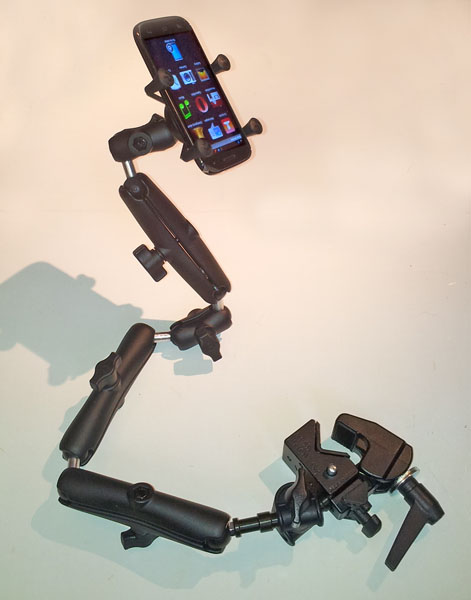 Good positioning increases user accuracy, reduces fatigue and can protect important equipment.
Choose your cradle -
We have a wide range of cradles to hold phones, iPads and Tablets of various sizes
Choose your arm -
You will see a range of different flexible and adjustable mounting arms below and we can mix and match these to suit your needs
Choose your Clamp -
Our Multi-clamp is strong and will hold almost anything to almost anything. The smaller Nano Clamp is good for holding lighter devices on short arms and fitting in to tight places.  We also have the U Bolt clamp that provides a very secure mount
Secure Anything to Anything! (almost)
Can't see the configuration you are after below? Remember that we can also provide customised equipment and mounting solutions if required. So ask us to build it to your specifications!