Call and Monitoring
Call and Monitor Systems and devices including Patient Wandering Alarms
Helping family, carers and support staff care for people at home, in hospital or supported accommodation.
Call Systems and Devices
Our Call Devices allow a person to alert their carer when
they need assistance. The Radio Linked Call Buzzer
and Call Pager are simple to set up at home or in
supported accomodation. We can also supply special
switches and adaptors to allow access to existing Nurse Call Systems.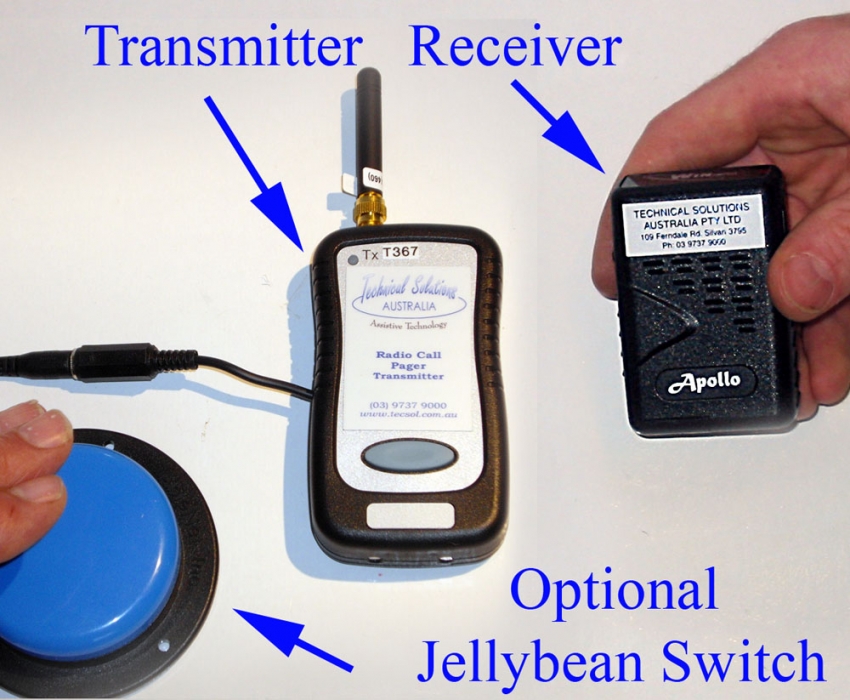 Our Assistance Call Phones have a number of unique emergency alarm functions. When an alarm is activated, the phone automatically dials help and plays a prerecorded message.
Technical Solutions can supply a range of "off the shelf" products as well as custom designed or modified devices.
Monitor Systems and Devices
Our Patient Monitoring Devices (Including Bed Exit Alarms) are designed to detect a patient's movements and can be used as an aid to fall prevention by alerting staff.
These Call & Monitor Devices can either be connected into an existing nurse call system or be set up with a 'stand alone' buzzer or pager system.